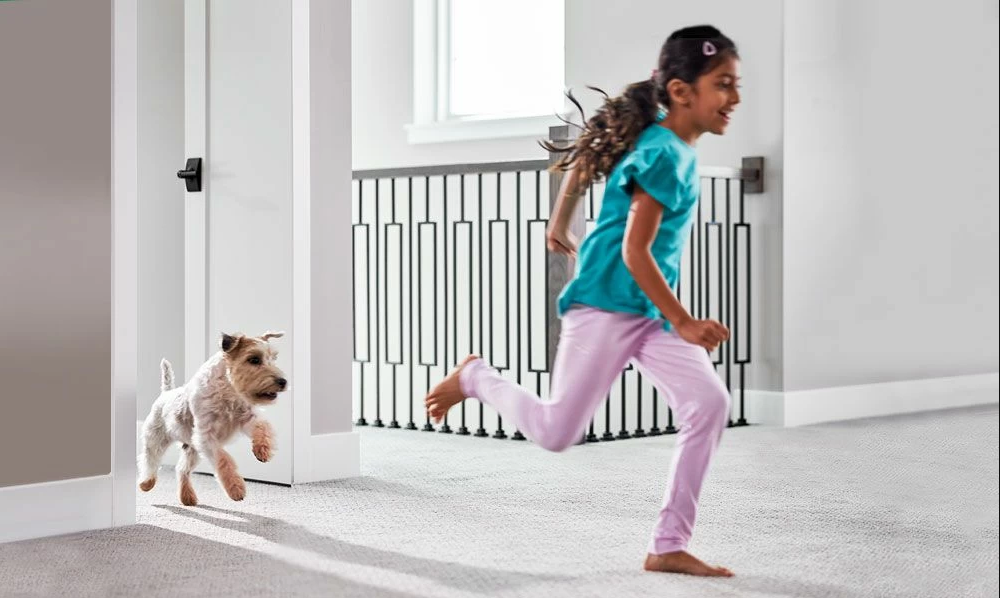 Ace Back to School Cleaning
FRIDAY, SEPTEMBER 17, 2021
It's that time of year again to buy new notebooks, pack lunches, and organize carpools. Beginning a new school year is always exciting for the kids, and there's some upsides for us adults, too! Maybe there will be time to catch up on Bachelor in Paradise or finish that Pinterest-inspired DIY project. One of the best things, though, is reorganizing and cleaning all the leftover messes from fun summer activities. If you're looking forward to getting your house clean again, we have some ideas to help you out!
Start with the Couches
Let's be honest; you probably don't give your furniture enough attention. It can be challenging to keep it looking clean, especially with kids playing, eating, jumping on, and otherwise using furniture the way that kids do. And we'd bet that under the cushions looks like trail mix, too. Blah! We recommend a good vacuuming, plus spot treating as needed. 
The benefit of cleaning your furniture first is that anything lurking under the cushions won't dirty the floor that you just cleaned. Also, you'll have a nice spot to take a little break!
Wipe It Down
At the risk of sounding like an early 2000's crime drama, it's important to check for fingerprints. Kids have an uncanny ability to get sticky fingerprints on everything, so it may take some time to wipe down dirty surfaces. The benefits are worth the effort, however, since you can wipe off unsightly spots, remove sticky textures, disinfect surfaces, get rid of dust, and more! The type of cleaner you use will depend on the surface, so you may want to have a glass cleaner, a multi-purpose cleaner, and a deep cleaner of your choice for the myriad of marks you're bound to find. And make sure to get along baseboards, window and door frames, and ceiling fan blades! The idea is to remove as much dust as possible from these areas.
Check Air Filters
One of the most forgotten features of any home is the air filters! Before the winter sets in and the family spends most of their time indoors, it's a great idea to make sure your air filters are clean and in good condition. Changing them out can help reduce allergens and dust in the air that may not be properly filtered by old, gunked up filters. If you're thinking you aren't even sure where the air filters are, it's probably time to change them out! We promise you'll breathe easier when it's done.
Organize It
As the seasons start to change, you'll want to put up some of the summertime gear that will not be needed as we get into Fall. Don't put away anything you'll still need, though. It's also helpful to know where you squirreled things away at the end of past seasons! You may need to reorganize forgotten or misplaced items that you'll inevitably find throughout the house (it seems like Lego's can squeeze into any space imaginable).
---
These are just a few of our favorite places to start for back to school cleaning, so it's not totally exhaustive. Wherever you start, we hope you enjoy the benefits of a fresher, cleaner home! If you need help along the way, Aloha Chem-Dry can help you with carpet cleaning, upholstery cleaning, sanitizing services, and more!
BACK TO BLOGS