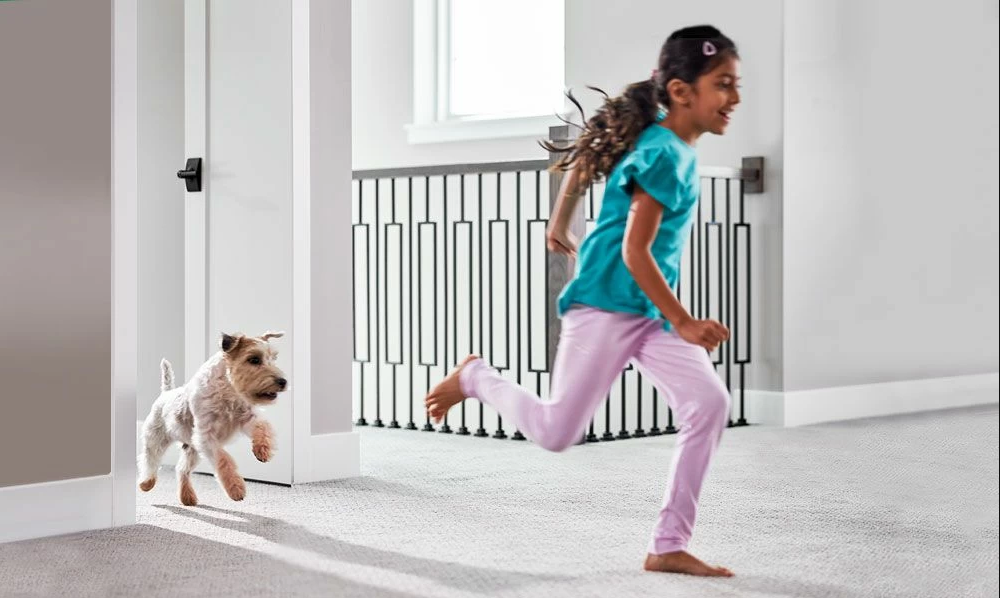 The Best Way to Clean Your Upholstery
TUESDAY, AUGUST 10, 2021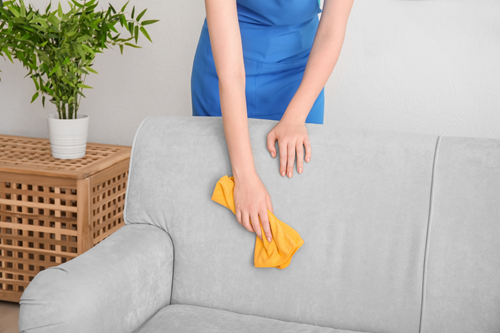 Furniture has an impressive ability to make a space feel inviting and livable, as well as add personality to your home. It's comfortable and allows room to sit and relax. Unfortunately, it also finds a way to get very dirty at times!
Especially with pets and kids in the house, it can be a challenge to keep your upholstered furniture looking its finest. That's why we've compiled a list of tips we've picked up from years of cleaning upholstery! Here are some of our favorites:
Soak Up Spills Quickly
The sooner you can use a clean, dry towel or cloth to soak up excess liquid, the better. It can be tempting to wait for a chance to dedicate time to cleaning a spot, but letting accidents soak in will almost always make cleaning more difficult. Anything that you can soak up at the time of the spill is less to clean off later.
Don't Add Water (Right Away)
Before you make any move to clean away a spot on your upholstery, check to make sure that anything you put on the couch will only take off the blemish, and not fabric dyes! Some materials can be cleaned with water, while others will be damaged.
Make sure to check tags or manufacturer labels for the cleaning code. Some of the common codes are W (clean with water), S (clean with solvents), WS (clean with water or solvents), or X (NO water or solvents). For reference, alcohol is a common solvent cleaner base as a water-based alternative.
Do The Prep Work
One of the best things you can do to make spot cleaning easier is to prepare your furniture beforehand to reduce messes! If you have pet hair on furniture, a lint brush or lint roller can be used to remove loose hairs. For build up of dirt or other particles, a brush or upholstery attachment on a vacuum can be used to remove excess. Vacuuming the surface before applying cleaner can also reduce contamination from dirt and dust particles in the upholstery.
Technique Matters
When you apply a cleaner, spot remover, or even just soak up spills, it is important to blot the affected area. Scrubbing too fast can damage the material and transfer colors, so it's better to be cautious! Using light colored cloths can reduce color transfer onto the furniture.
It's also important that you don't over-saturate with whatever cleaner you apply, since some residues may attract more dirt over time than they initially removed.
Avoid The Water Works
Beyond using too much cleaner, it's essential to not waterlog furniture. If your upholstery can be cleaned with water-based solutions (W or WS labels), apply water sparingly. Soaking through can take days to dry, which will be incredibly uncomfortable to sit on, or can cause buildup of mildew and mold or smells (ew!). Use enough to clean the entire affected area, but not enough to make a large sponge in your living room!
---
There may be lots to consider in cleaning your upholstery, but there's no need to feel overwhelmed. Aloha Chem-Dry has specialists available to answer any questions you may have. Call today to have an expert inspect your upholstery!
BACK TO BLOGS