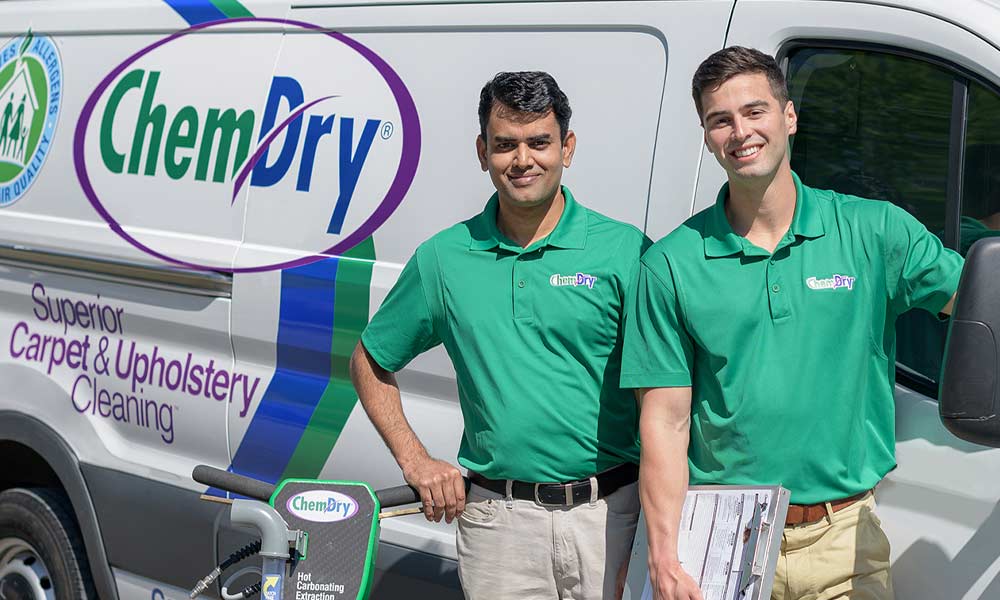 Tile and Stone Cleaning in Pearl City, Hawaii
When you are looking for stone, tile, and grout cleaning in your Pearl City area, you can count on us.  Our technicians are trained to insure your floors are clean while protecting your grout.
Over time, dirt and grime build up in the porous surfaces of your stone, tile and grout flooring, turning them into a breeding ground for disease-causing bacteria. Especially in areas like the bathroom and kitchen, it's important to do everything you can to cut down on the build up of grime. You can take matters into your own hands and scrub with a tooth brush to get up the gunk, but ultimately calling Aloha Chem-Dry is the most time efficient and thorough method to get your floors truly clean. 
Rely on Chem-Dry to clean and refresh the look of your floors, counter-tops, showers, patios and foyers. Our professional technicians use specialized cleaning solutions and powerful suction equipment to remove dirt and grime that has built up over the years. Stop spending hours on your knees scrubbing and cleaning. Allow us to renew the shine to your tile, stone and grout throughout your home or business
Keep A Fresh Look By Sealing Your Grout
As a part of every cleaning, your certified Chem-Dry professional can apply a coat of durable sealant to your grout. When our trained staff applies the sealant, a barrier is created, minimizing the amount of dirt that is able to seep into the grout pores. This helps your grout stay cleaner, longer and maintenance is simple because dirt doesn't penetrate deep into the cracks. Ask your local Chem-Dry for details.
Tile Cleaned By Chem-Dry Looks Better and Lasts Longer
It is recommended that your tile, stone and grout be cleaned every 12-18 months to ensure long-lasting protection. Sparkling, clean, protected tile and stone looks better and is healthier for people and pets. Chem-Dry's service is perfect for many varieties of tile and stone such as Saltillo, ceramic, porcelain, slate, granite and travertine. Also ask about our grout color restoration service to rejuvenate existing grout joints.
Renew the look of your tile, grout and stone by calling Chem-Dry today. As a trained Tile & Stone service provider, we can provide a free phone estimate.
If you have any questions about our stone, tile and grout cleaning services, please give us a call today.  We have the equipment and training necessary to provide the best clean possible.
Get Your Free Tile, Stone & Grout Cleaning Quote Today!
Contact us to get a free quote and request a service appointment. We'll discuss your needs, provide you with a no-obligation quote and can begin the cleaning process at your convenience.